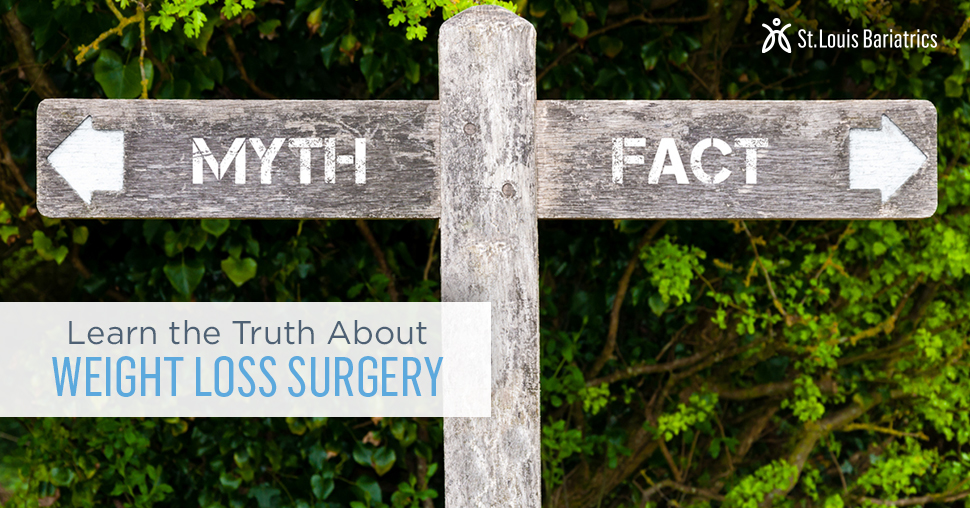 Weight Loss Surgery Myths and Facts
Dr. Jay Michael Snow and the team at St. Louis Bariatrics are dedicated to helping people live healthier lives. Our commitment to health includes educating our community to make informed medical decisions and feel empowered in their choices.
The United States is currently suffering from an obesity epidemic and although more than 20 million people may be eligible, fewer than 1% get bariatric surgery. Bariatric surgery has been proven to be highly effective for weight loss, and can also reduce or eliminate diseases such as Type 2 diabetes and hypertension. Why do so few people seek out this potentially life-saving option? Possibly because there is a lot of misinformation and false assumptions about the process of undergoing and recovering from weight loss surgery. We would like to share some facts to dispute common weight loss surgery myths.
Myth: Approval for weight loss surgery requires a long waiting period, with many tests.
Fact: At St. Louis Bariatrics, patients who are eligible for bariatric surgery may be scheduled for their procedure within one month of their initial consultation appointment. The preoperative tests required can vary depending on medical history and health goals, but the path to surgery does not have to be a burdensome one. Certain health insurance plans may require a supervised diet or waiting period prior to surgery. Fill out our FREE insurance check form to learn details of your coverage for weight loss surgery. Patients who do not use their health insurance can avoid lengthy health insurance pre-requisites. Learn more about financing self-pay surgery.
Myth: Weight loss surgery, such as gastric sleeve, involves a long hospital stay.
Fact: Gastric sleeve, or vertical sleeve gastrectomy (VSG), is the most commonly performed bariatric surgery in the U.S. Gastric sleeve surgery usually takes about one hour and patients typically spend just one night in the hospital.
Myth: Weight loss surgery patients should expect a long and painful road to recovery.
Fact: Weight loss surgery is typically performed laparoscopically, which means there are only a few tiny incisions made. Using the laparoscopic technique can help patients recover faster with less postoperative pain than traditional surgery. At St. Louis Bariatrics, we focus on approaches for enhanced recovery. Patients do not typically require a catheter and need minimal pain medications. Most of Dr. Snow's gastric sleeve patients are up and walking about 2 hours after surgery and are able to return to work or resume regular activities in about one week.
Myth: The risks of weight loss surgery are greater than the health risks associated with obesity.
Fact: This harmful myth is simply not true. While any surgery poses some risk, bariatric surgery is generally considered to be low-risk. The American Society of Metabolic and Bariatric Surgery estimates that weight loss surgery carries less risk than common surgeries such as hip replacement or gallbladder removal. The health risks associated with obesity, including heart disease, Type 2 diabetes, and hypertension, are some of the deadliest diseases affecting Americans today. Weight loss surgery can alleviate the risk of these conditions – for example, 72% of gastric bypass patients experience a reduction or complete remission of Type 2 diabetes. Learn more about obesity comorbidities.
Myth: Most weight loss surgery patients regain the weight that they lost.
Fact: Unlike traditional diets, which have high long-term failure rates, medical studies show that the majority of bariatric surgery patients maintained their weight loss seven years after surgery. Typically, the patients who achieve optimal weight loss success are those who fully commit to healthful habits such as regular exercise and mindful meal prep.  At St. Louis Bariatrics, we strive to be life-long partners in health for our patients by offering ongoing support and motivation.
Myth: But weight loss surgery is for people who are too lazy to diet and exercise, right?
Fact: No, and this harmful characterization prevents many people from seeking life saving medical care. The human body has complex and unique metabolic and hormonal systems to regulate body weight, which means that the same diet and exercise that works for one person may not work for another. Weight loss surgery patients span a wide range of backgrounds, but they have all put lots of time and effort into losing weight. People generally do not take the decision to undergo surgery lightly. At St. Louis Bariatrics we make sure that patients understand the commitment to healthy lifestyle changes that they will have to make in order to attain lifelong success.
Take The First Step Toward Better Health
At St. Louis Bariatrics, we specialize in comprehensive and compassionate patient care. View our patient gallery to learn about all the people who are living healthier, happier, and more active lives with our help. Contact us with any questions or to schedule a consultation.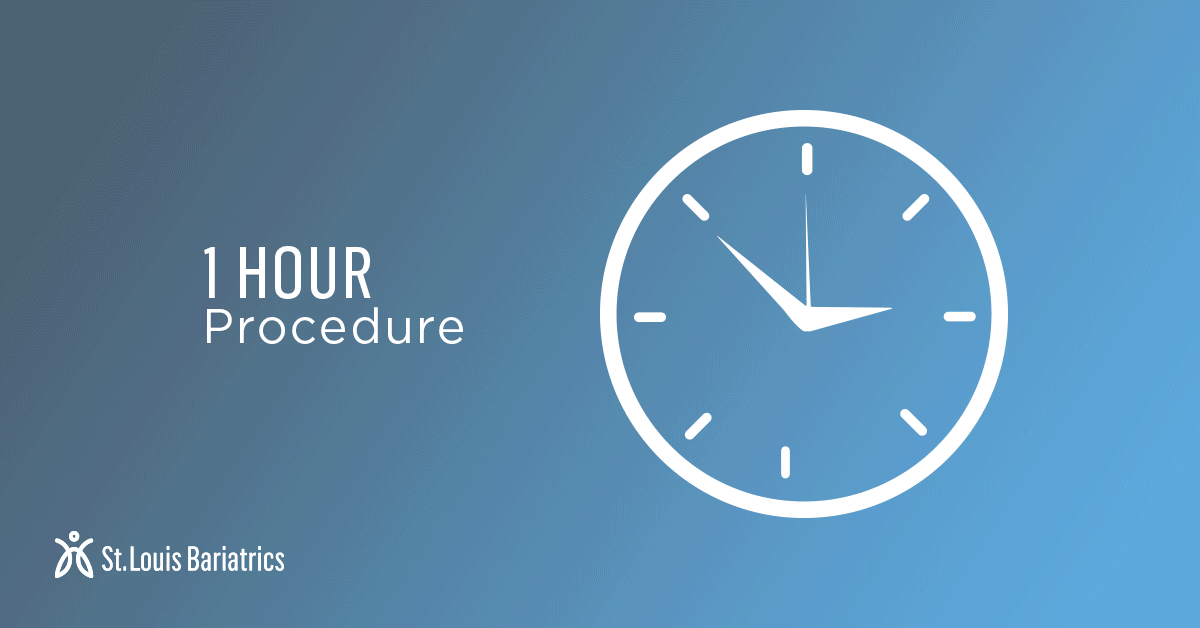 References:
1 https://asmbs.org/resources/estimate-of-bariatric-surgery-numbers
2 Annals of Surgery 2010 Dec;252(6):966-71
3 Seven-Year Weight Trajectories and Health Outcomes in the Longitudinal Assessment of Bariatric Surgery (LABS) Study. JAMA Surg. 2018;153(5):427-434. doi:10.1001/jamasurg.2017.5025