Loretta Benedick, Practice Manager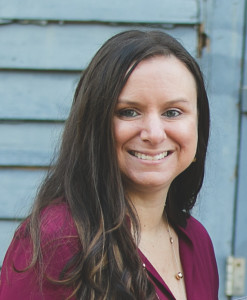 Loretta Benedick is the Practice Manager at St. Louis Bariatrics. She began working in Bariatric Surgery in 2012 as a Patient Advocate. While working as an advocate, she enjoyed guiding patients through the surgical process and seeing their amazing results. Prior to entering the bariatric field, Loretta was the office manager for a well-known local business where she was responsible for all facets of business operations and personnel management. Loretta is dedicated to ensuring that each patient has a positive experience at St. Louis Bariatrics. She received her bachelor's degree in Psychology/Sociology from Maryville University-St. Louis. Loretta grew up in the St. Louis area where she now resides with her family. She is an avid St. Louis sports fan and can be found cheering on her team at the game with her family.
Clinical Staff
Sarah Buckner, MSN, RN, AGNP-C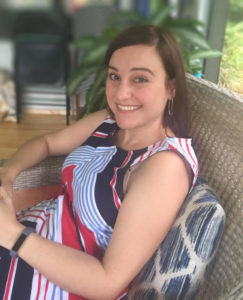 Sarah Buckner is the Nurse Practitioner at St. Louis Bariatrics, and she is passionate about helping patients achieve and maintain their weight loss goals. After earning her bachelor's degree from Kennesaw State University, she enjoyed working with bariatric surgery patients as a Registered Nurse at Wellstar Kennestone Hospital near Atlanta, Georgia. She received her graduate degree from the Goldfarb School of Nursing at Barnes Jewish College here in St. Louis and is certified by the American Association of Nurse Practitioners. Sarah lives with her family in Eureka, Missouri; they enjoy hiking, camping, music and family movie nights.
Olivia Dupuy, MA, RD, LD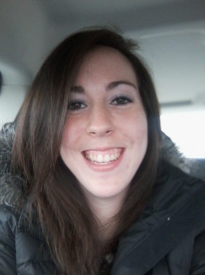 Olivia is our dietitian at St. Louis Bariatrics. She graduated with a Bachelor of Science in Dietetics from Southeast Missouri State University. She then went on to complete her Master of Arts in Health Communication, as well as, her dietetic internship at Fontbonne University. Olivia enjoys working alongside patients on their weight loss journey and is dedicated to helping them achieve their goals. Outside of work, Olivia enjoys spending time with her boyfriend, Kevin, and dog, Harley, as well her family which includes her two sisters, mom, and dad. She also loves cooking and trying new recipes.
Staff
Katie Hackworth, Patient Advocate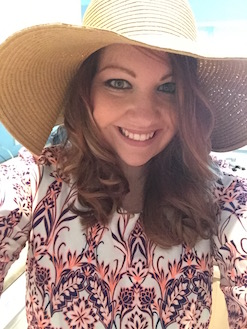 Katie is a patient advocate here St. Louis Bariatrics. In this role, she coordinates all aspects of scheduling surgery, including speaking with insurance companies and helping patients during the pre-operative process. Katie has over 8 years of experience managing accounts and helping people meet their goals. She says the best part of her job is working with the patients and getting to know them in the process. Katie recently moved to Bonne Terre with her fiancé Casey, their one-year-old son Keaton and their Boston terrier, Lucy. Katie enjoys spending time with her family, and is currently planning her wedding for September 2016.