The Facts About Medical Tourism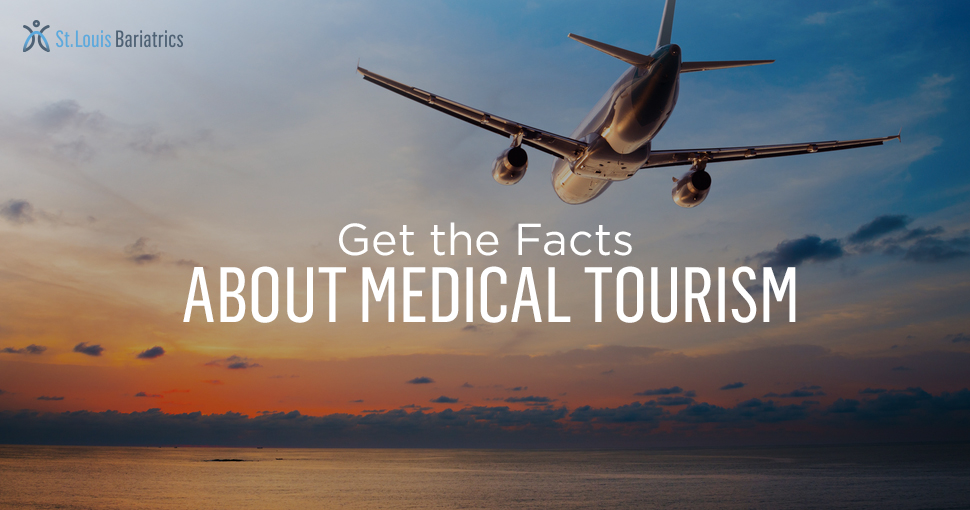 Better health is the most important factor in the decision to have Weight Loss Surgery, but for many people finances also play a part in this life changing choice. The team at St. Louis Bariatrics works with each potential patient to make sure that they understand all their options so they can make an informed decision, and we provide free insurance checks and financing options to put better health within reach. Many insurance companies do cover weight loss procedures such as Gastric Sleeve, LAP-BAND® and Gastric Bypass, but patients who do not have insurance coverage may seek out less expensive options abroad. The practice of getting medical treatment outside of the United States is often called medical tourism, as many people are attracted to the option of cheaper surgery combined with a tropical getaway. If you've considered traveling outside of the U.S. for weight loss surgery, please consider the following before you pack your bags.
Safety Regulations
The United States has some of the highest safety standards in the world for medical practices. The US Food and Drug Administration (FDA) strictly monitors the safety and quality of the anesthetics and medications that doctors are allowed to use. National, state, and local licensing boards ensure that American physicians have extensive education and training. Other countries may administer drugs that are not FDA approved, or they may not require doctors to be as thoroughly trained. Additionally, in countries such as Mexico, you may have little recourse if something does go wrong because it is very difficult to sue for foreign malpractice through the U.S. court system.
Follow Up Care
Although weight loss surgeries such as Gastric Sleeve or Gastric Bypass are widely considered to be safe and routine procedures, any surgical procedure presents some risks and all bariatric patients should have regularly scheduled follow up appointments. Patients who have surgery outside of the U.S. may have difficulty finding a local physician to provide follow up care. If you had surgery outside of the country, health insurance may not cover treatment for complications such as infection or leakage.
Travel
Travel any time can be expensive and stressful, but travel after surgery can be dangerous. Many medical professionals advise patients to avoid air travel for six weeks after any surgery in order to avoid blood clots.
Communication
With any surgery, patients should be well informed of all aspects of the procedure and have the opportunity to discuss questions or concerns with their surgeon. Patients who do not speak the same language as their medical team can misunderstand crucial pre-op and post-op instructions.
Support
Support groups provide a community for weight loss patients to receive motivation, advice, and encouragement. However, many support groups are held at hospitals or bariatric clinics and are exclusive to patients of those locations. If you have surgery out of the country, it can be difficult to find a local support group. In addition to having the support of a local physician, many US clinics also give their patients access to a staff dietitian who can be a valuable resource for nutritional information and help with meal planning and healthy eating to maintain weight loss.
Invest in Your Health
When it comes to priorities, shouldn't your health be at the top of the list? If you've ever purchased the bargain version of an item, only to have it malfunction when you most need it, then you understand the truth in the saying you get what you pay for. Don't cut corners when it comes to your health and well-being. At St. Louis Bariatrics, we have partnered with financial institutions to offer qualified patients financing options with reasonable monthly payments.
Contact Us
Dr. Jay Michael Snow and the team at St. Louis Bariatrics have successfully helped many patients get insurance approval or find a financing plan that works for them. We are committed to helping patients regain their health and confidence to live happier, more active lifestyles. Our relationships with our patients do not end after their surgery – we are honored that our patients consider us their lifelong partner in health. Contact us to schedule a consultation.