Obesity and Comorbidities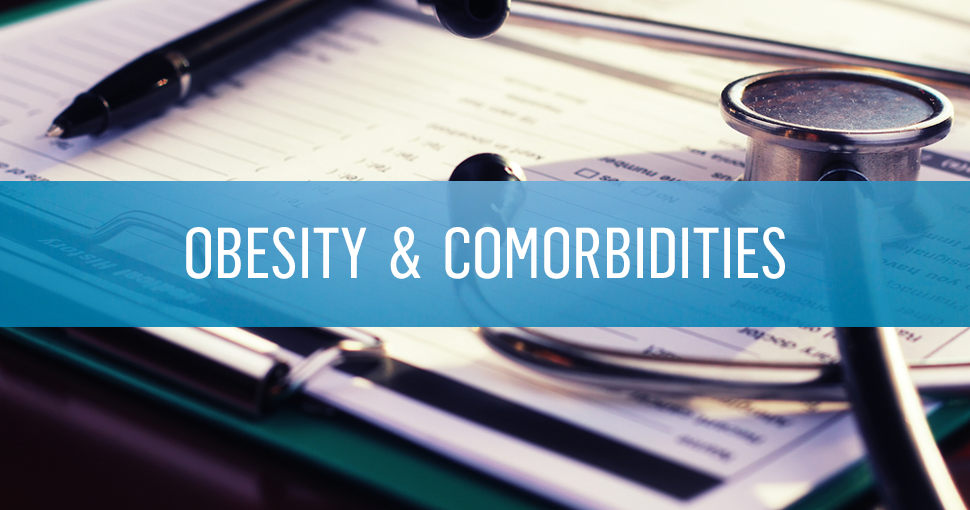 Obesity and Comorbidities
Comorbidity is a disease or condition which occurs at the same time as another disease. Obesity is a risk factor for the development of life-threatening and costly comorbid conditions. Overall, the costs of comorbid diseases are higher for adults with obesity and morbid obesity than for people of a healthy weight. Obese adults spend 42 percent more on direct healthcare costs, while morbidly obese adults (BMI >40), spend 81 percent more than those who are a healthy weight1.
People who are obese are at increased risk for the below comorbid conditions and diseases:
Type 2 diabetes
High blood pressure (hypertension)
High LDL cholesterol (bad cholesterol), low HDL cholesterol (good cholesterol), or high triglycerides
Heart disease and heart attacks
Stroke
Gallbladder disease
Osteoarthritis (a breakdown of cartilage and bone within a joint)
Sleep apnea, snoring and breathing problems
Some cancers (endometrial, breast, colon, kidney, gallbladder, and liver)
Mental illness such as clinical depression, anxiety, and other mental disorders
Body pain and difficulty with physical functioning
The Cost of Obesity
While considering the financial and personal effects of obesity over a lifetime, the cost of weight loss surgery could end up being less than the expenses resulting from sickness, dieting, or missing out on work and family. One study tallied the various costs associated with being overweight in America and found the annual cost of obesity per person is roughly $4,879 for a woman and $2,646 for an obese man2.
Below are charts tallying the annual costs of men and women with Type 2 Diabetes: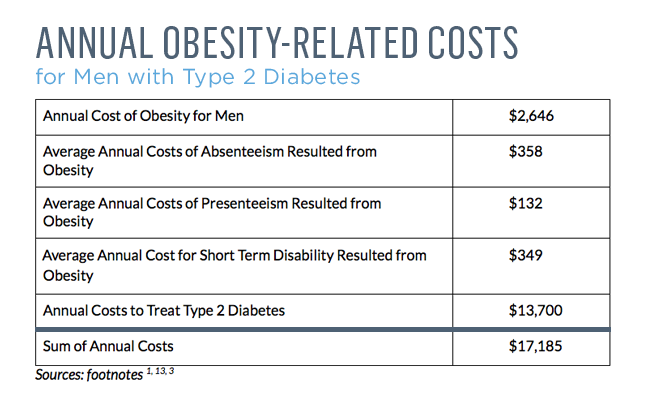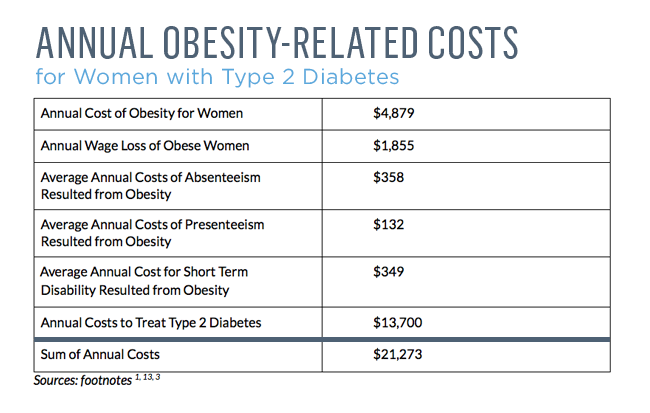 Interested in Weight Loss? Contact Us for a Free Insurance Check
We have helped many people improve their health and create the life they want. Many insurance plans cover the cost of weight loss surgery, and financing is available for self-pay patients. If you would like to know more about the cost of bariatric surgery and learn if your insurance covers the procedure, contact us.
1 http://stateofobesity.org/healthcare-costs-obesity/
2 http://citeseerx.ist.psu.edu/viewdoc/download?doi=10.1.1.173.3487&rep=rep1&type=pdf