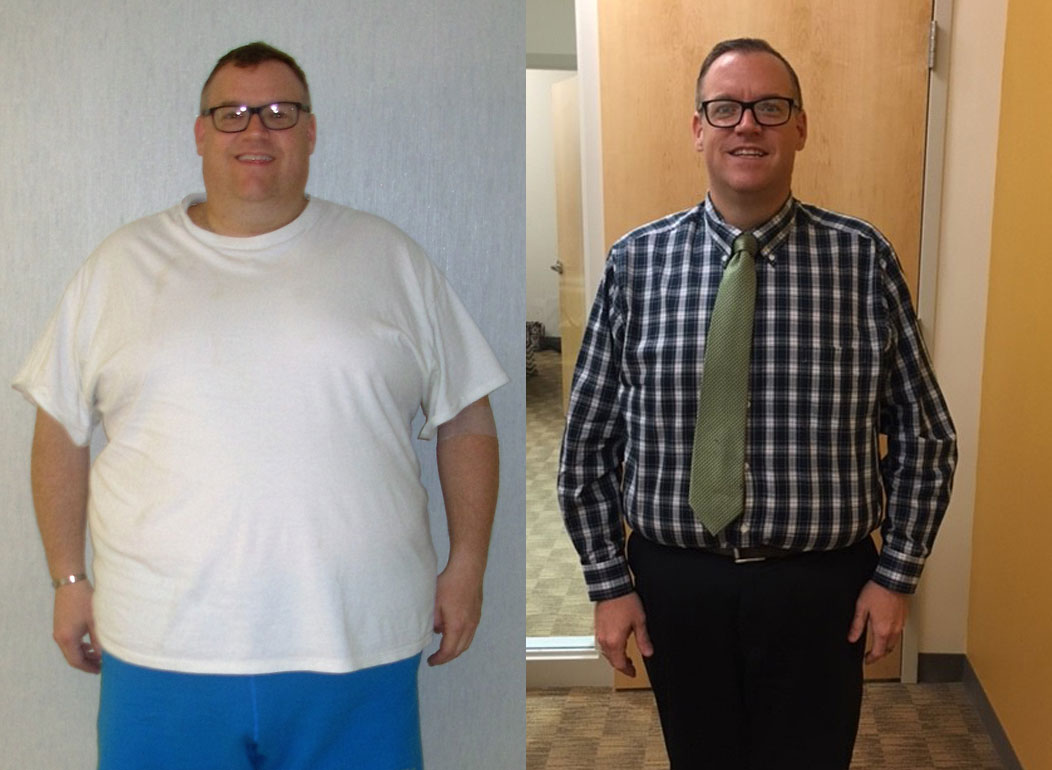 Procedure: Laparoscopic Gastric Sleeve*
Initial Weight: 390 pounds
Postoperative Weight: 255 pounds
*results may vary
I ran into a friend over the holidays, and learned that she had recently (6 months' prior) decided that she was going to have weight loss surgery. After visiting with her and learning all about it, and quite honestly having thought about it for years, decided that I needed to explore this more. You see, I have for many years of my life used food for every emotion that one encounters. I used food for celebration, when I was sad and depressed, or just when I was bored. I loved everything about food, and found so much comfort in it. At my heaviest, I weighed 397lbs.
As I started to explore my journey, I knew I was ready. I truly believe that EVERYONE that considers weight loss surgery has to be ready. If you question can I eat this after the surgery, or can I drink that, then you are not ready. I had developed the mindset that if I didn't do something, then I was not going to live a long and healthy life. After learning from my friend where she went and who her doctor was, my journey truly began. Attending the seminar, and learning all about the possibilities really got me very excited for my future. The day grew closer and closer, but I have to tell you that I wouldn't have had the success I have had if it wasn't for Dr. Snow and his team. From day one, not being judged to just simply having them there to guide and educate on this journey, is what makes them the best in the business. Unfortunately, insurance would not cover the surgery, but I found that I just needed to do whatever I had to in order to pay to have this done because it was literally going to save my life. My best friend told me "Well the cost of the surgery is almost as much as a new car……aren't you more important than a new car?" That was when I knew I HAD to find a way.
The day I had surgery was the day that I started to reclaim my life. Throughout the entire process, I have to also note that everyone involved in my journey was so kind, helpful, and walked me through every step of the way, and that definitely made going through this major life change so much easier. At my one month follow up, Dr. Snow really kicked my butt and told me, "You are going to have more success if you follow the eating rules, work out daily, and just not a light workout, you better be soaking wet when you leave that gym!" It was after that visit that I started to really get serious about making the surgery work. I pushed myself harder and harder, day by day, and worked out 6 days a week. It literally became a part of my daily routine and I actually started to like it. I found myself making this a priority, realized that it was just what I needed to do and nothing could take the place of it. Before surgery, I was a person who had daily constant knee and feet pain, back issues, would be out of breath, etc. Now I have no knee or feet pain, my back is stronger than ever, and I am proud to say I currently training for my first 5K. Who would have known that I would actually love to run one day? I also had high blood pressure, which is now perfect, my sleep apnea is almost gone and I just feel so alive. I am proud to say to date I have lost a total of 145lbs!
It has been a year, and I look back at my journey over the past 52 weeks, and I am just amazed at how far I have come. The thing that really helped was taking a weekly selfie every week for an entire year to document. It really just showed me the progress and encouraged me to keep going. I am still not done, and I want to lose another 55lbs., which would make an even 200lbs. lost. I know I can do it and know that it is not a sprint, but a marathon. I will get there at some point, and I am not going to get discouraged, or get down when that scale doesn't move (which it hasn't in over a month and a half) but I still feel my body changing and feel fat turning into muscle, which excites me every day. This is all still very exciting to me, and I can rest better each night knowing that I took my life back and now I am going to go on to live a longer, healthier life. For those reading this, make sure you're ready, but know it will be a journey that will change your life, FOREVER!!!
The St. Louis Bariatrics Team is SO PROUD of Bart's hard work and success. See his progress through his weekly selfies in his first year post-surgery
Weeks 1-6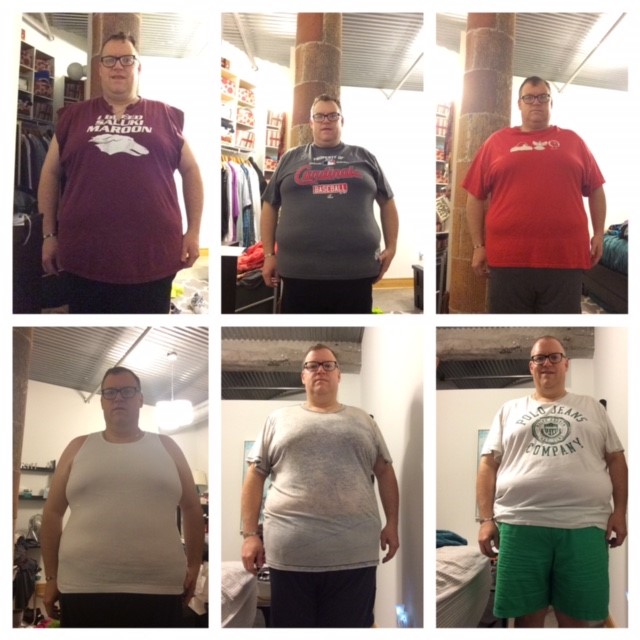 Weeks 7-12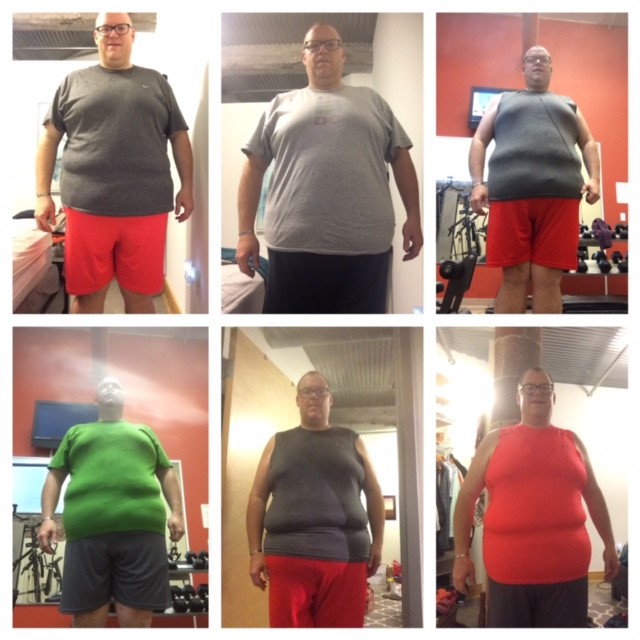 Weeks 13-18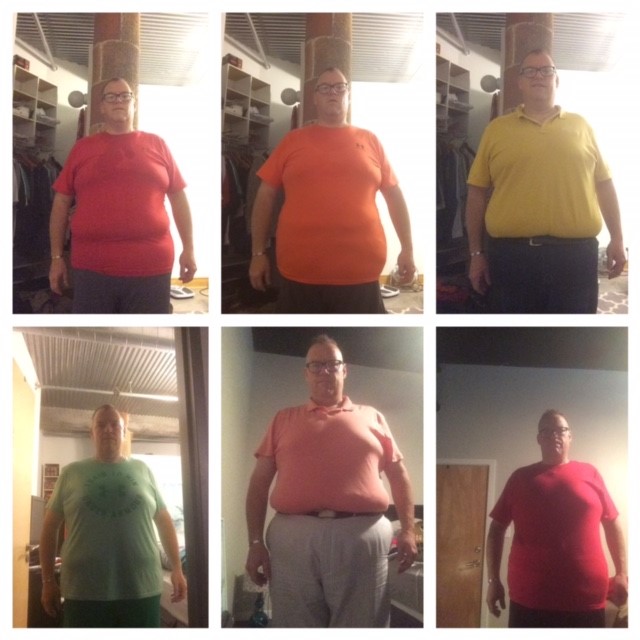 Weeks 19-24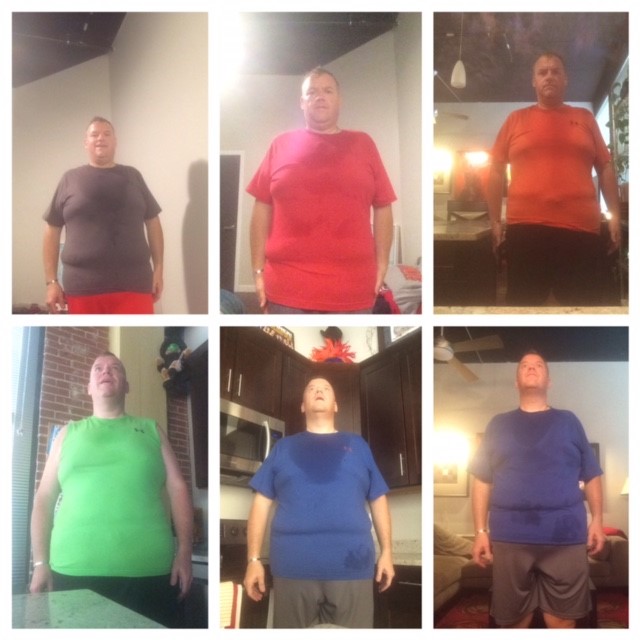 Weeks 25-30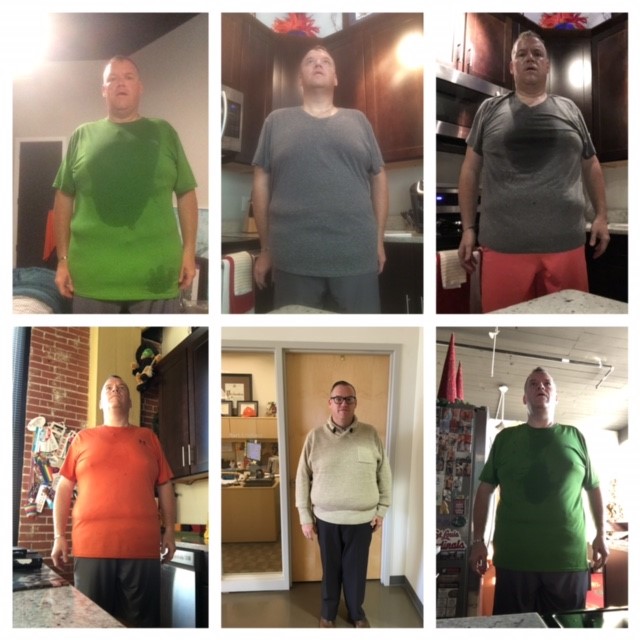 Weeks 31-36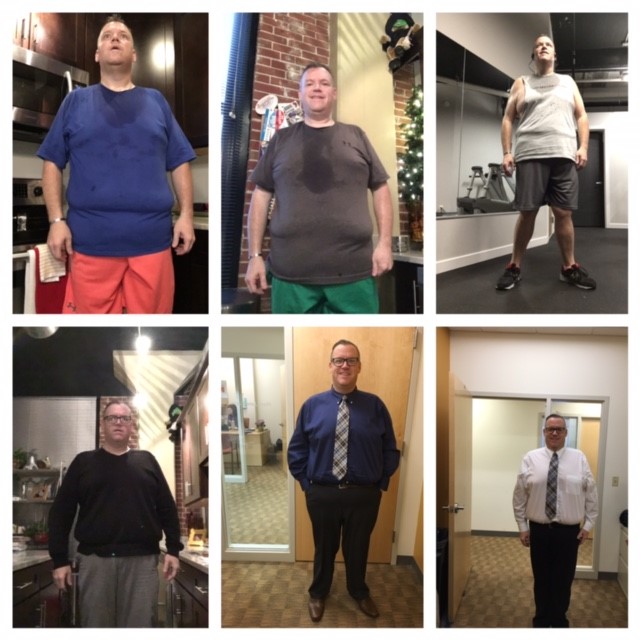 Weeks 43-48