Toasted Pumpkin Seeds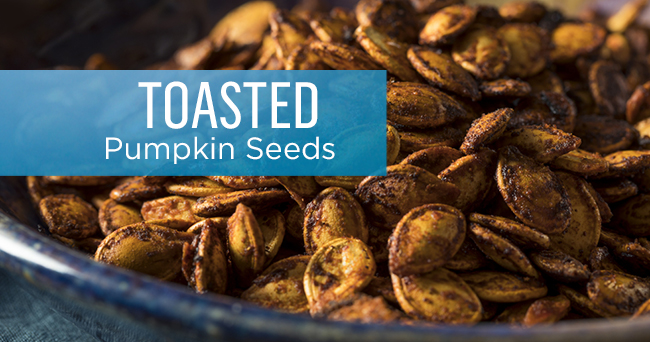 Ingredients
1 cup unsalted pumpkin seed kernels

1 tablespoon canola oil

1 teaspoon sugar

1/2 teaspoon ground cumin

1/2 teaspoon chili powder

1/4 teaspoon salt

1/4 teaspoon ground cinnamon

Dash of ground red pepper
Directions
Place pumpkin seeds in a large skillet over medium heat. Cook for 4 minutes or until toasted, stirring constantly (seeds will pop slightly).

Combine canola oil and remaining ingredients in a large bowl.

 

Add seeds, tossing to coat.

Arrange seeds in a single layer on a baking sheet. Cool for 10 minutes.