Healthy Hydration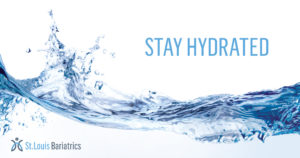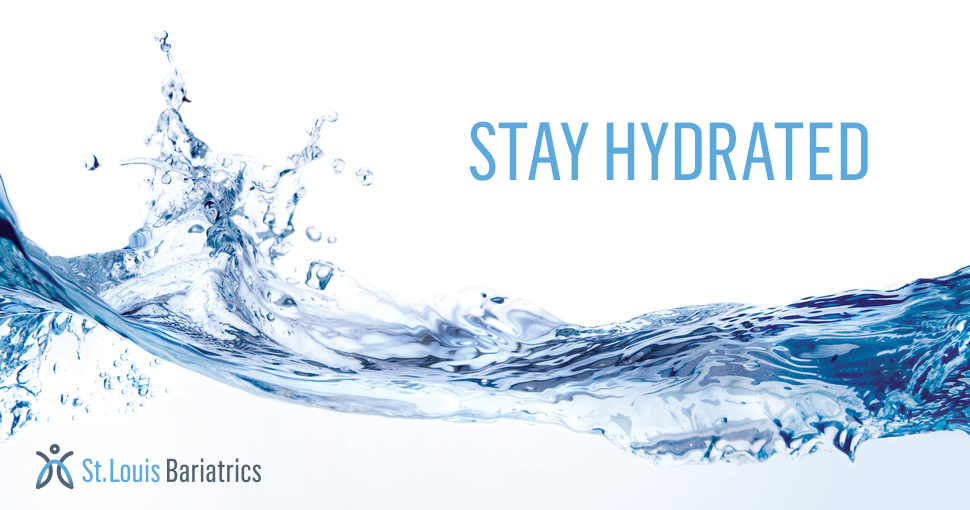 H
2
…Oh Really?
Did you know that water makes up about 50-75% of your body weight? Water has many important functions in the body. It helps regulate the body's temperature, cushions joints, helps the body absorb nutrients and is a major part of our blood, saliva, sweat and tears.  Water also helps the body digest food and remove waste.
Refer to these quick tips to help you meet your fluid needs and stay hydrated!
Start your day with a glass of water
It may be helpful to keep a glass of water near your bed. This is a quick reminder to have something to drink as soon as you wake up!
Hydrate through foods
Incorporating fruits and vegetables to your diet will increase your water intake.  Examples of fruits and vegetables with high water content include watermelon, cucumber, celery, strawberries & citrus fruits.
Reusable water bottles
Purchase a water bottle that you can refill multiple times throughout the day.  Keep this water bottle handy to encourage you to sip water wherever you go.
Post-workout fluid needs
Exercising is an essential part of your weight loss journey.  After completing your daily exercise routine, be sure to replenish any lost fluids and electrolytes.  This is a great time to utilize your reusable water bottle!
Remind yourself
Set a reminder to drink water every hour to help you reach at least 64 fluid ounces per day.  Drinking plenty of water will not only keep you hydrated but it aids in weight loss as well.
All the flavor, no extra calories
Try adding a slice of lemon or lime to your water.  This adds a hint of flavor without adding extra calories!  You could also try infusing your water with other delicious fruits that you prefer.