The Cost of Dieting vs. The Cost of Weight Loss Surgery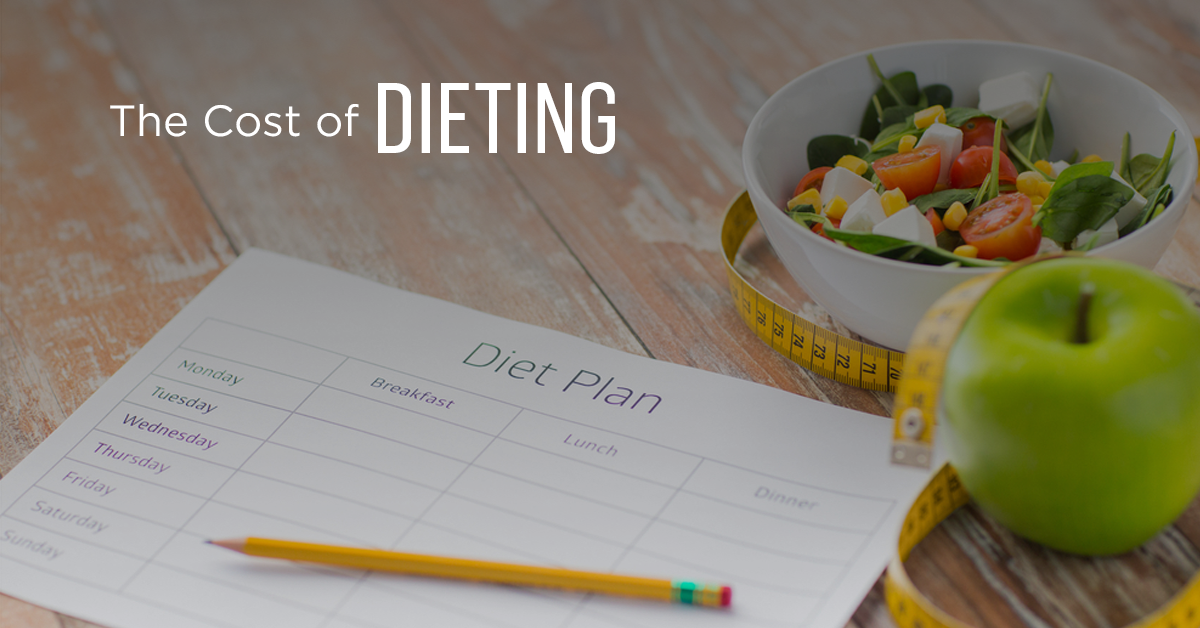 When considering the cost of weight loss surgery, begin by comparing costs of struggling with obesity with the cost of bariatric surgery. The direct costs of obesity include the price of health care and medication for obesity related diseases, as well as money spent on dieting plans. Long term dieting can be costly and ineffective. In 2006, the average weekly cost for a diet program was twice the amount than the weekly cost of food for non-dieters1. More significantly, studies have shown that after five years, 41 percent of dieters gain back more weight than they lost. Long-term studies show that dieters are more likely than non-dieters to become obese over the next one to 15 years2.
In fact, dieting may not be an effective option for people with obesity. According to the National Institute of Health Experts Panel, for many people with obesity long-term weight-loss is nearly impossible by any means other than metabolic and bariatric surgery. While diets can cause rapid weight regain, bariatric surgery offsets certain conditions caused by dieting. For example, bariatric surgery may increase the production of hormones which interact with the brain to reduce hunger, decrease appetite, and increase feelings of fullness. According to the American Society for Metabolic and Bariatric Surgery most bariatric surgery patients maintain successful weight-loss long-term. 'Successful' weight-loss is defined as weight-loss equal to or greater than 50 percent of excess body weight, but each individual patient's definition of success varies3.
Insurance and Bariatric Surgery
Many insurance plans cover weight loss surgery, and financing is available for self-pay patients. The cost of weight loss surgery may be favorable to the expenses resulting from sickness, dieting, or missing out on work and family. One study took into account various costs associated with being overweight in America and found the annual cost of obesity per person is roughly $4,879 for a woman and $2,646 for an obese man4.
Interested in Weight Loss? Contact Us for a Free Insurance Check
We have helped many people find long term weight loss solutions to improve their health and lifestyle. When taking into account the health risks and costs associated with obesity, weight loss surgery may be worth the expense. In fact, your weight loss surgery might be covered by insurance. If you would like to know more about the cost of weight loss surgery and learn if your insurance covers the procedure, contact us.
1 http://www.forbes.com/2005/04/06/cx_lrlh_0406costlycalories.html
2 https://www.nytimes.com/2016/05/08/opinion/sunday/why-you-cant-lose-weight-on-a-diet.html?_r=0
3 https://asmbs.org/patients/bariatric-surgery-misconceptions
4 http://citeseerx.ist.psu.edu/viewdoc/download?doi=10.1.1.173.3487&rep=rep1&type=pdf