High Protein Fruit Smoothie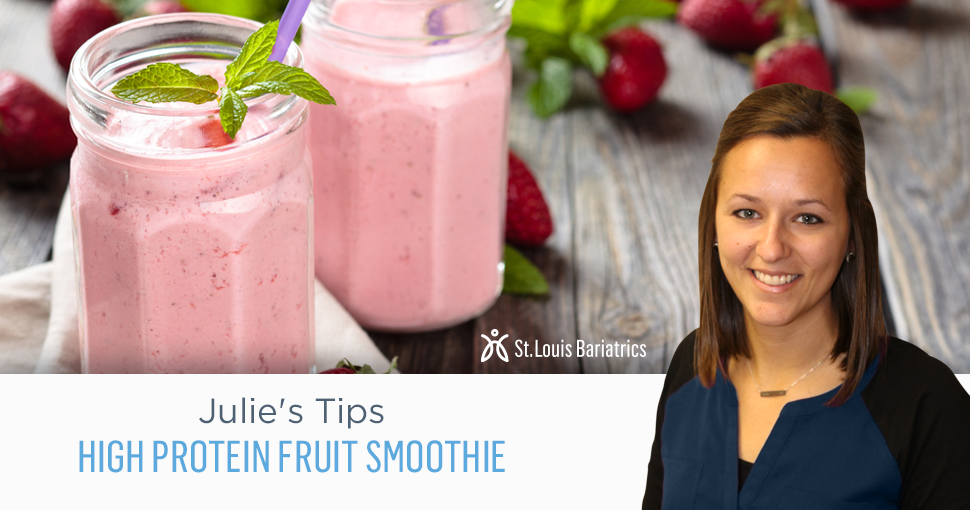 Ingredients:
½ cup orange juice (it is best to use 100% juice with no added sugar)
½ cup low fat cottage cheese
1 frozen banana
1 cup frozen strawberries
Directions:
Add all ingredients to a blender and puree until smooth.
Add more juice or water to get desired consistency & enjoy!
Experiment with different fruits! Raspberries, blueberries, mango, pineapple and peaches all work well. You may also use water in place of the juice to save on calories.
The cottage cheese is a great source of protein and makes the smoothie nice and thick. This is a great way to refuel after a long workout.
Approximate nutrient information for recipe provided:
325 calories
3 grams fat
16 grams protein
62 grams carbohydrate (these carbs are coming from natural sugar present in fruit!)