Fresh Summer Rolls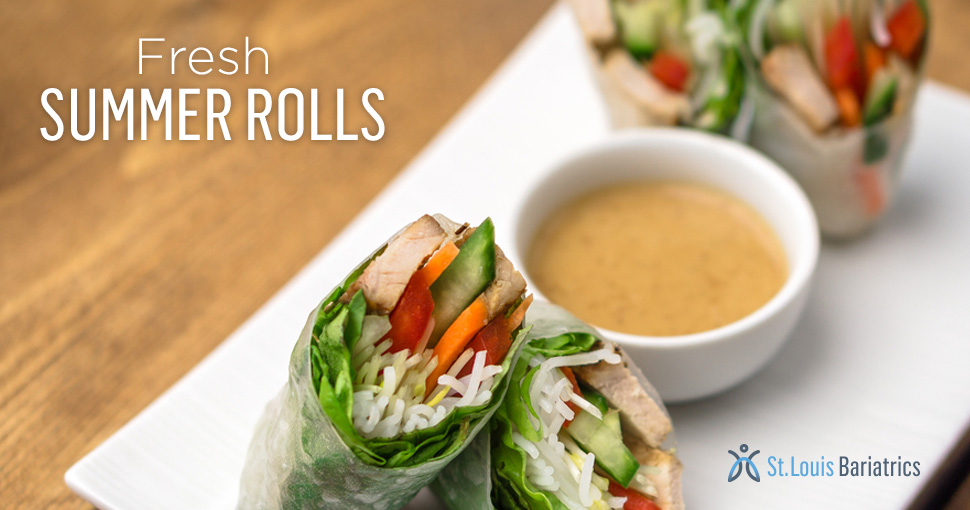 Ingredients:
10 Spring Roll Rice Paper Wrappers
1 Large Carrot, Peeled and Julienned
1 Large Cucumber, Julienned
½ Large Red Pepper, Julienned
⅓ Cup Chopped Cabbage
1 Avocado, Sliced
Handful Fresh Cilantro/Mint/Basil
5 Large Green Lettuce Leaves, Halved
1 Cup Medium Cooked Shrimp, Tofu or Chicken
Directions:
Pour warm water into a large bowl. One at a time, dip the rice paper wrapper into warm water for 15-20 seconds and place on a flat surface.

Divide filling ingredients into 10 servings and fill each wrapper with a portion of the filling. Be sure not to overstuff the roll.

Roll everything up tightly by pulling at the bottom to roll over the filling, tuck in the sides and continue to roll.

Cut in half and serve immediately or wrap in plastic to store in the fridge for up to 2-3 days.

Enjoy!