Baked Apples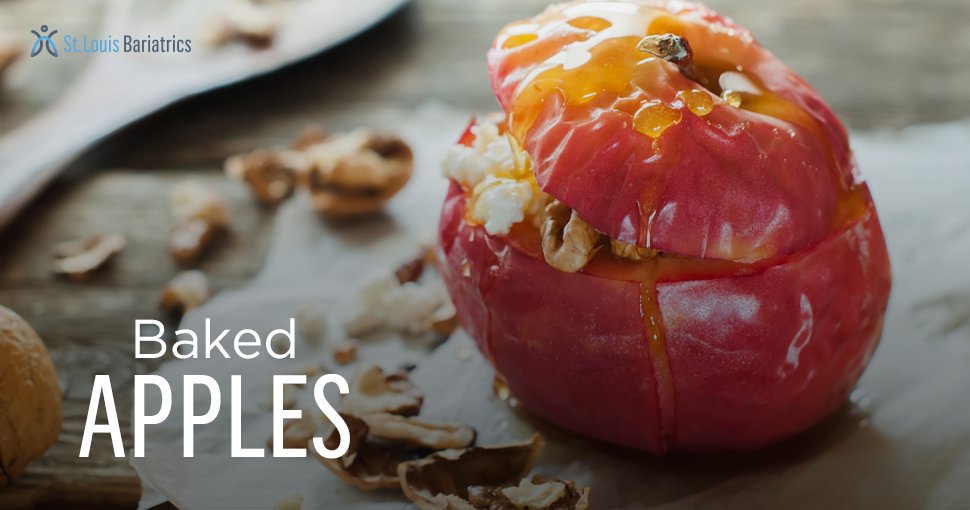 Ingredients:
4 apples (Honeycrisp apples work great for this recipe)
½ cup Splenda Brown Sugar Blend
2 teaspoons ground cinnamon
¼ cup dried cranberries
¼ cup chopped walnuts
2 tablespoons butter
Directions:
Preheat oven to 400 degrees fahrenheit.

Slice about 1/3 off the top of the apples and scoop out the core.

In a bowl, mix brown sugar, cinnamon, cranberries and walnuts.

Stuff each apple with ¼ brown sugar mixture.

Place apples in a deep baking dish, topping each apple with ½ tablespoon butter and a sprinkle of cinnamon.

Pour about ½ inch of water in the baking pan around the apples.

Bake for 50-60 minutes until apples are tender.

Serve warm.