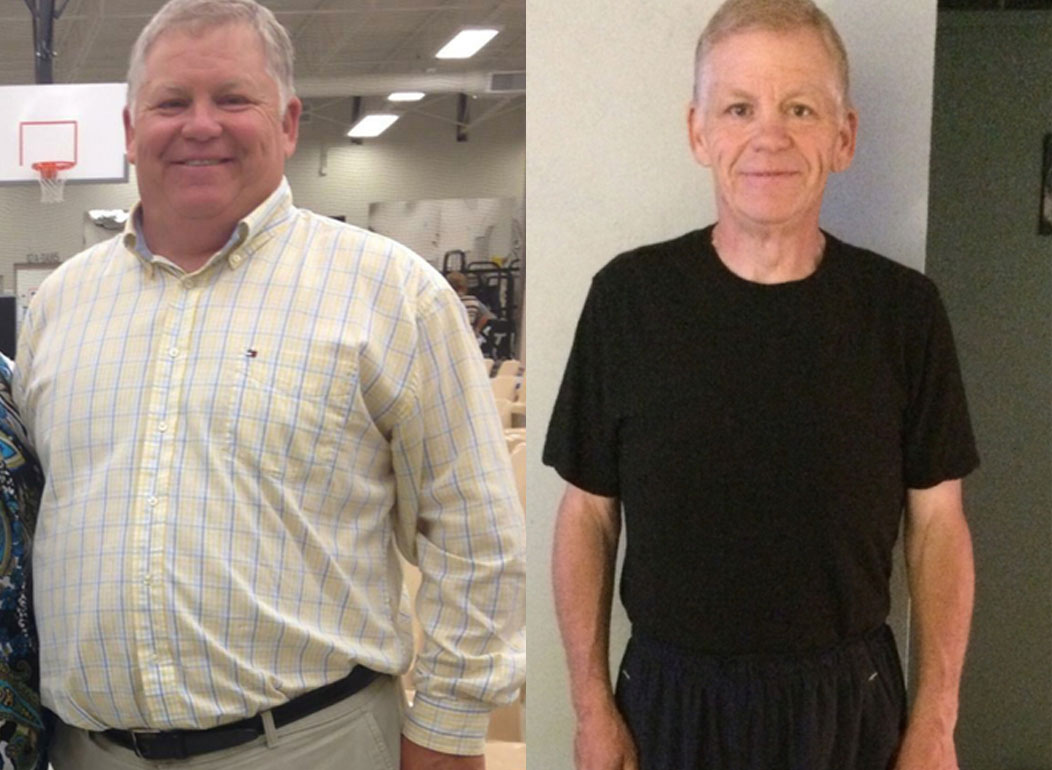 Procedure: Gastric Bypass
Surgery Date: January 4, 2016
Initial Weight: 335 lbs.
Postoperative Weight: 168 lbs.
*Results may vary.
Story: I met with Dr. Snow in September 2015 and decided to have a gastric bypass done. A small ulcer in my stomach delayed my surgery until January 04, 2016. I watched my weight during that time and along with the liquid diet was at about 272 lbs. at the time of surgery. What a great experience and journey it has been. From an all time high weight of 335 lbs, I now weigh 168. Prior to surgery I was on 6-8 insulin shots daily and maximum dose of metformin. In addition I was on multi meds for cholesterol, high blood pressure, and poor kidney function.
Today, I take NOTHING but a small daily dose of protonix for my new tummy pouch. I walk 50-55 minutes most days and average 6 days a week. I now enjoy hunting, fishing, and most of all my grandkids and can keep up with them. I would be remiss if I did not mention Dr. Snow. He is simply fabulous. His approach to patients is awesome. I have followed his instructions to the "T" and for his guidance I contribute my overwhelming success. I have had virtually NO complications. I would recommend him without reservation and referred my daughter to him and she has also achieved great success. Hats off to Dr. Snow!!