Frozen Banana Ice Cream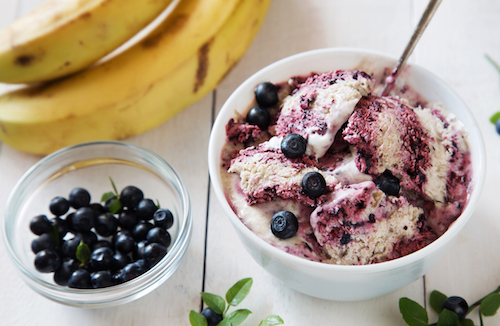 Ingredients:
1-2 frozen bananas per person
1 Tbsp unsweetened almond milk per person
Optional: Frozen berries for more flavor!
Directions:
Place frozen bananas, unsweetened almond milk, and berries (if desired) into a food processor and pulse until you reach desired ice cream consistency. Serve in a small bowl or desired serving dish and enjoy!